 Trusted since 2006
Our clients come to us because they trust us to do the best for them – and we deeply respect and adhere to that trust which is placed in us. We always act with our clients' best interests in mind and make decisions based on what's right for them, not us. As a result, we tend to nurture long-term relationships spanning many years.
This client loyalty is the foundation of what we do, and we recognise the importance of the relationships we build. We work hard to maintain them by providing a highly professional, bespoke service at every touchpoint.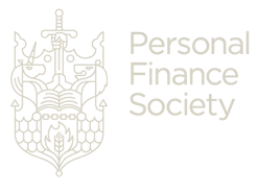 Members of the
Personal Finance Society
As a PFS Associate Firm, we have clearly demonstrated our professional standards and ethics as a business. It's a sign of our integrity and willingness to act in the best interests of our clients.
More reasons why clients come to us
Our reputation
We come well recommended by our clients, and we're proud that many of them refer us on to their loved ones and colleagues. We're also highly rated on VouchedFor.
Our local presence
We're proud to serve the people of Ripon and the surrounding areas and have an easy-to-reach office right here in Ripon's town centre. Come and say hello!
Our independent status
As independent financial advisers, we have access to solutions from the whole market. We're committed to impartiality and advising without bias.
Our experience
With a combined experience of more than 45 years in the financial services profession, covering a wide range of specialisms, we're well-positioned to support you.
Our multigenerational service
We often advise multiple members of the same family, spanning several generations. We've even worked with some families for decades.
Our long-term approach
We focus on building long-term relationships with our clients over transactional encounters. We find this approach nurtures a higher rate of success over time. Contact us
If you'd like to learn more about our services or arrange an initial meeting, we'd love to hear from you. Simply fill in the contact form and we will be in touch shortly.