Our monthly residential market review is intended to provide background to recent developments in property markets, as well as to give an indication of how some key issues could impact in the future.
RICS SURVEY PAINTS A MIXED PICTURE
Research published in August by the Royal Institution of Chartered Surveyors (RICS) showed significant regional variations in housing market conditions in the UK. RICS Chief Economist, Simon Rubinsohn, explained that whilst a small majority of surveyors across the country reported that prices were rising, there were signs that in some regions they were weakening. There were also variations in market activity, with London and the South East slowing down, relative to other parts of the UK. The UK Residential Market Survey also suggests that price expectations over the next three months are likely to remain flat. Longer-term, 28% of respondents anticipate an increase in prices over the next year.
The survey also indicates that new buyer enquiries were down, extending a run in which buyer demand has failed to see any significant growth since November last year. Newly agreed sales also declined, an indicator which has now been negative for five months, although regional variations are evident, with reasonable transactions growth in the South West.
Average stock levels on estate agents' books remain close to record lows, with the flow of new listings dwindling for the 17th month in a row. This lack of stock is a dominant theme mentioned by respondents to the survey, who generally believe this, combined with political uncertainty, is holding back the market.
---
GROSS MORTGAGE LENDING REACHED £22.1BN IN JUNE
Latest estimates from UK Finance indicate that in June gross mortgage lending reached £22.1 billion in the UK; this represents a 3% increase on the year. The gross mortgage lending figure for June 2016 was £21.5 billion. June's figure concludes the second quarter of 2017, with initial estimates indicating that gross mortgage lending increased 3% in the first quarter of the year.
UK Finance's Senior Economist, Mohammad Jamei, commented on the current market conditions: "A period of belt-tightening now seems to be underway as inflation begins to erode consumer spending power, and consumer confidence weakens. Given that the economy and housing market are closely linked, this has contributed to the activity plateau since the start of the year.
"Looking ahead, housing market activity is likely to reflect economic conditions – a deterioration would likely dampen first-time buyer numbers and homeowners remortgaging – the factors that have supported lending recently."
---
A MORE DIVERSE ARRAY OF LAND BUYERS EVIDENT
Savills' recent Market in Minutes summary, which focused on residential development land in the UK, identified a more diverse range of land buyers in the market. In the last year, housing associations and small/medium-sized housebuilders have been purchasing more land, with 89% more plots sold to small house builders and 22% more to medium-sized housebuilders, who are able to build more homes through support from government funds and accessible finance. In particular, medium-sized housebuilders are growing in their ambition and buying larger sites, with Fairview and Gleeson building 76% and 20% more homes in the last year alone.
"A period of belt-tightening now seems to be underway as inflation begins to erode consumer spending power, and consumer confidence weakens."
---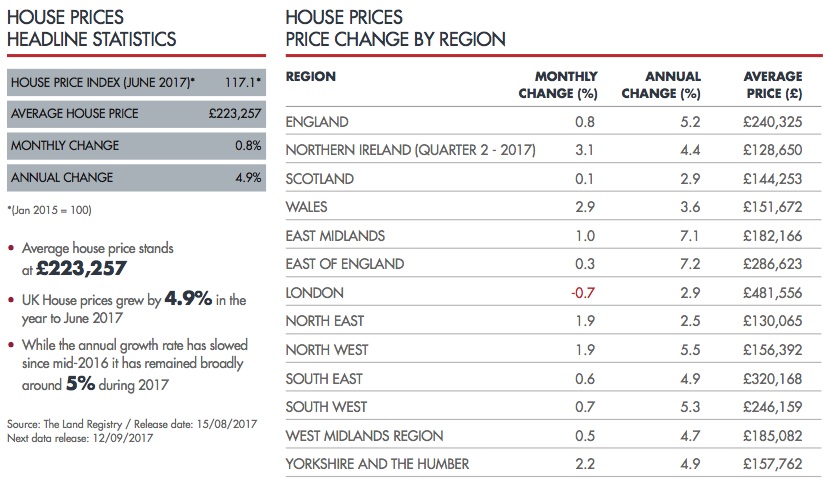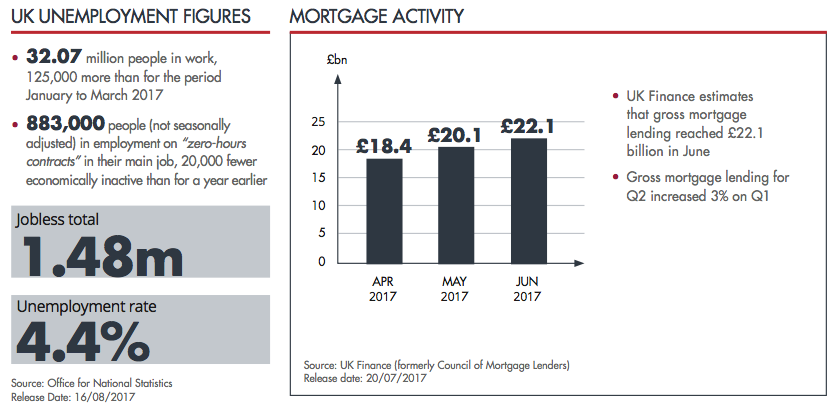 ---
It is important to take professional advice before making any decision relating to your personal finances. Information within this document is based on our current understanding and can be subject to change without notice and the accuracy and completeness of the information cannot be guaranteed. It does not provide individual tailored investment advice and is for guidance only. Some rules may vary in different parts of the UK. We cannot assume legal liability for any errors or omissions it might contain. Levels and bases of, and reliefs from, taxation are those currently applying or proposed and are subject to change; their value depends on the individual circumstances of the investor. No part of this document may be reproduced in any manner without prior permission.